When:
September 22, 2020 @ 10:00 am – 11:00 am
2020-09-22T10:00:00-04:00
2020-09-22T11:00:00-04:00
Grab your breakfast and join us for a virtual chat with special guest Marina Mann.
About this Event
It is hard work navigating these uncertain times, pivoting your venture and taking on new initiatives. So, take a pause, get your coffee/tea and join us on September 22 at 10 am. We're excited to have Marina Mann from EatSleepRIDE who will speak about experiences as a seasoned entrepreneur.
We look forward to seeing you!
Agenda:
10:00 am – Welcome
10:05 am – Introductions and EDGE Announcements
10:15 am – Chat with Marina
11:00 am – Q & A
11:25 am – Wrap up
11:30 am – Session Ends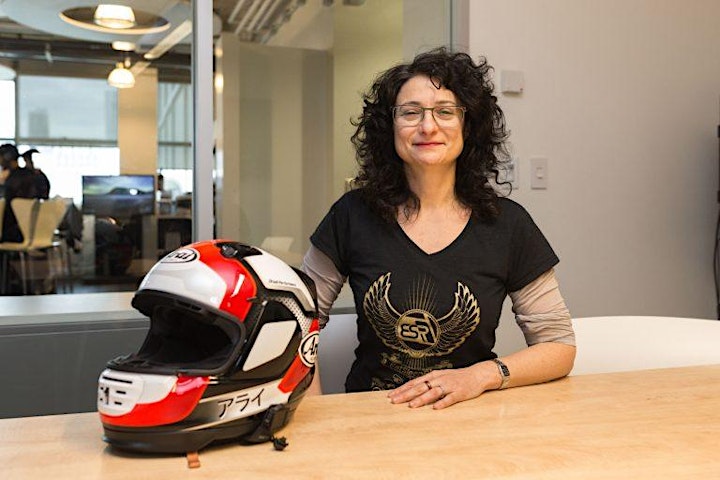 Marina Mann
Marina is co-founder and CEO at EatSleepRIDE. Her passion for motorcycles and making them safer and more accessible to people planet-wide led her to create EatSleepRIDE; the all-in-one tracking, social and safety app for motorcycle riders. ESR helps riders track their rides, explore the best motorcycle routes nearby and create their own ride groups.
Before ESR was founded, Marina was a digital marketer and senior strategist focusing on the confluence of content, community and commerce. She is a passionate and creative individual who has held senior positions with Virgin Mobile Canada and Apple Inc. where she used her expertise to plan and execute branded user-focused, high-tech experiences online.