When:
March 23, 2021 @ 6:00 pm – 7:30 pm
2021-03-23T18:00:00-04:00
2021-03-23T19:30:00-04:00
Join this two-part webinar to learn the tools you need to help evaluate your ventures social and economic impact.
About this Event
Learn about the tools you need to help analyze your venture's social and economic impact with Dr. Marlene Santin. Whether you are a non-profit social enterprise, registered charity, co-operative or a for-profit social purpose venture, most stakeholders and funders are keen to see and understand your impact.
Learn about a comprehensive evaluation and measurement process to help answer important questions such as:
To what extent does my venture achieve its goals?
What needs to be improved?
What difference are we making with the work that we do?
Are the results worth the costs?
Both interactive webinars in this series are for entrepreneurs who need to plan an evaluation and measurement framework but don't know where to start. Through presentation, interactive activities and break-out group work, these webinars will give you practical skills and opportunities to work with basic evaluation concepts. You are encouraged to bring a current or past initiative or program that needs to be evaluated in order to participate in workshop activities.
Part 1 (March 16):
Understand the different types of evaluation that exist
Understand the basic steps in conducting an evaluation
Develop evaluation questions that will generate useful information
Identify key indicators and measures to get to results
Part 2 (March 23) :
Continue to deepen understanding of the basic steps in conducting an evaluation
Continue to deepen understanding of identifying key indicators and measures to get to results
Create a program-specific logic model
You are encouraged to attend both webinars for a robust exploration of practices and strategies. You will need to register for each date separately.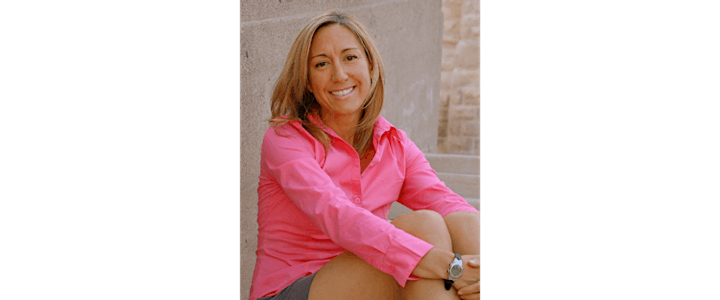 Marlene Santin
Dr. Marlene Santin is a full-time faculty member in the School of Public Safety at Sheridan College, where she teaches a number of research courses in the Bachelor of Community Safety Degree Program. In addition to her teaching career, she has held senior policy and research positions with the Government of Ontario, working on a range of issues, including the rights of crime victims and social welfare. Through her work at the Ministry of the Attorney General, she has practical experience in applied program evaluation leading the design of performance measurement frameworks to evaluate outcomes for a number of government programs, including Support Services for Male Survivors of Sexual Abuse, the Financial Assistance for Families of Homicide Victims Program, the Partner Assault Response Program and Sexual Assault Centre's. In addition, she also developed the program guidelines for the Online Training Initiative to Address Human Trafficking in Ontario. She received her Ph.D. from the Department of Sociology at McMaster University, where her research examined the economic, political, social and legal causes of the abolition of the British transatlantic slave trade.
Notes and Logistics
Please make sure you have a working internet connection.
PLEASE NOTE:
This is a free event.
Space is limited. Register now to save your spot!
This is an online webinar. Webinar link and details will be provided to you closer to the event date. If you require any accommodations to register or to ensure your full participation in this event, please let us know at edge.programs@sheridancollege.ca
MEDIA CONSENT:
Screenshots, photographs and video recordings may be taken during this event. Your image may be used in printed and electronic publications for promotional and educational purposes and may be made available to the media and other third parties or published on the Internet. By registering for any of our events, you understand and acknowledge that your image may be taken and used at our discretion. If you have concerns about your image being used for these purposes, please email edge.programs@sheridancollege.ca.