When:
February 25, 2020 @ 5:30 pm – 8:00 pm
2020-02-25T17:30:00-05:00
2020-02-25T20:00:00-05:00
Where:
Sheridan College - Hazel McCallion Campus, Room A233
4180 Duke of York Boulevard Mississauga
Ontario
"How do we turn our collective full-bodied attention toward collaboration, if that is the way we will survive?"—Adrienne Maree Brown, author of Emergent Strategy
The term "ecosystem" was originally used in environmental fields to describe an entire system of living organisms plus abiotic factors (such as air, water and minerals) that occupy a particular space and interact to ensure its ability to flourish, despite barriers and forces outside of its control.
Today, we also use the word ecosystem to describe a system of relationships related to the advancement or sustainability of an idea, project or entire enterprises.
Becoming intentional about mapping and engaging your enterprise or personal ecosystem is the key towards maximizing impact and establishing visibility, career sustainability and financial resilience. Ecosystem mapping will also help you identify non-obvious collaboration, partnership and leverage opportunities.
In collaboration with Eve-Volution Inc., EDGE invites you to an interactive workshop where you will:
Explore what enterprise ecosystems are and why enterprise mapping is important
Map out your current ecosystem and identify gaps
Develop strategies and ideas to address the gaps
Define "triple plays" and learn how to identify them
Learn about core feminist practices and ideas about ecosystem management
Connect with amazing, like-minded individuals
---
Facilitator: Petra Kassun-Mutch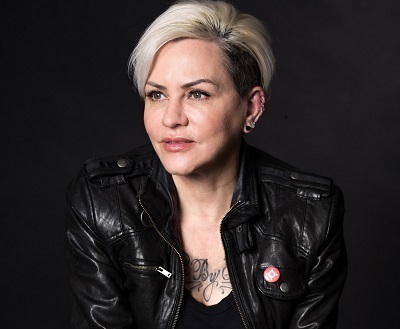 Petra Mutch is capacity builder, former President of a multi-national, publicly-traded publishing company, and award-winning former food processing entrepreneur and sustainable design innovator who is deeply committed to creating a more inclusive, just, human-centred and generative economy through the power of feminist business practice, pedagogy, theory, innovation and entrepreneurship. Mutch is the founder and acting publisher of LiisBeth magazine which serves as the voice for the growing, 10,000+ all gender, entrepreneurial feminist community. Mutch is also the founder of Eve-volution Inc (2014), a B-Corp certified, collective which advocates for increased support for women-led and community-based incubators and accelerator programs as an important part of Canada's innovation strategy.
Mutch is the Executive Entrepreneur in Residence for The Canadian Film Centre's Fifth Wave Accelerator Program for women in digital media (first feminist accelerator in Canada), a certified Growth Wheel coach and a Feminist Business Model Canvas Master Coach. Mutch holds an EMBA from the University of Toronto's Rotman School of Management. In 2010, her dairy was awarded the Premier's Award for Agri-Food Innovation and GFTC's Sustainable Company award. She is a co-founder and co-producer of the Entrepreneurial Feminist Forum—an educational, collaboration and resilience-crafting conference for entrepreneurial feminists of all genders. Mutch also teaches entrepreneurship to youth with mental health and addiction challenges at Rise Asset Development and at the Elizabeth Fry Society. Her work was recently recognized in the Canada 150 Women: Conversations with Leaders, Champions and Luminaries book which was published November 2017. Mutch was recognized as one of Canada's Inspiring 50 women in April 2018.
Mutch has a 19-year-old daughter, a cat and a musician as a life partner.
---
PLEASE NOTE:
This is a free event. Seats are limited. Register now to save your spot!
Snacks and drinks will be provided.
Paid parking is available on campus.
MEDIA CONSENT: Photographs and video recordings may be taken at this event. Your image may be used in printed and electronic publications for promotional and educational purposes, and may be made available to the media and other third parties, or published on the Internet. By registering for any of our events, you understand and acknowledge that your image may be taken and used at our discretion. If you have concerns about your image being used for these purposes, please speak to one of the organizers at the Registration Desk.
---
Directions to A223:
If you come into the A-building from the South Municipal Lot you will take the stairs  or elevator up one level and follow the signs to A223.
Elevators can be found on the main floor of the A building near all major entrances.
If you need assistance finding the room, please visit EDGE or contact 905-845-9430×8291.