The EDGE Student Membership is a catalyst for your growth as a Sheridan student.  Membership provides entrepreneurial skill development, networking and hands-on learning so you can build a purpose-driven career or venture.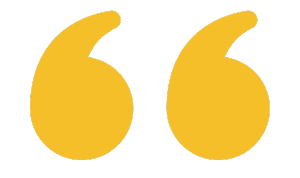 It can feel overwhelming to make career choices in a world with increasing complexity and uncertainty, and with so many pressing social and environmental programs. At EDGE, we consider entrepreneurship and changemaking skills as essential parts of your career toolkit. Our mission is to complement your discipline-specific studies with the entrepreneurial courage, networks and skills that will benefit you – whether you want to be your own boss or make a difference in an existing organization.
Free | For Sheridan Students Only | Primarily Virtual
EDGE is a place that allows a spark to fan into an ember and turn into a passion. Businesses that fail are the ones that don't get the right supports, but places like EDGE provide the right mentors to help people succeed. It is the go-to place.​
If you have an idea and you want to be an entrepreneur, this is your first step to get support and launch your business.
EDGE goes out of their way to connect you to the resources and mentors that make a difference. They also bring in other Sheridan students with the expertise you might need, like co-op students specializing in web or graphic design.
​EDGE has led the growth of entrepreneurship at Sheridan and provided a top-notch space for entrepreneurs to put in the work to start and grow their businesses.
Through EDGE we learned how to access a lot of media attention. We also formed an advisory team, met with lawyers to move forward with incorporating our businesses, finished our feasibility study and held our first event.
Because of the mentorship, I had accountability. I learned people management, offering feedback, developing processes, and yes, I had a 100% increase in confidence.
The EDGE community genuinely wanted to support us. Having a whole community to back my team was very encouraging. Each meeting with mentors who were experienced entrepreneurs gave us valuable insight that helped shape our initial idea into a viable plan.
The connections we made inspired us in ways we couldn't have predicted. I can confidently say that we are capable of building and running our own game development studio.
Geoff Hogan
Day-to-day operations as a founder; software development; social enterprise
Garrett Hall
Digital Marketing & Value Proposition assessment
Altamash Syed
Accounting/Finance
Annette Pepenella
Human Resources
Vishal Badiani
Entrepreneurship
Jennifer Chapman
International Business, Communications & Culture
EDGE collaboration with SDNE capstones develops key entrepreneurial skills identified as crucial for robot-proofing one's career.  The support offered by EDGE allows SDNE students to carry their capstones past graduation and into the working world as incredible and potentially profitable new ventures
EDGE has provided a higher level of value for my Entrepreneurship class by making them aware of various resources that are available to entrepreneurial minded individuals.  Since utilizing the EDGE facility as an introductory visit to showcase what Sheridan College has to offer students and as the platform of the students' business plan presentations, I have received very positive feedback from students.  The staff members have been and continue to be very supportive on this initiative and I will continue to use the EDGE services!
Come find out what Sheridan EDGE has to offer to support you on your journey as an intrapreneur, freelancer or entrepreneur.
We welcome collaboration with Sheridan faculty
Are you a faculty member who sees entrepreneurial potential in your students? Are you interested in making connections between classroom work and EDGE programs or the EDGE community? We'd love to hear from you. Please introduce yourself by filling out this form.