Rise is for conscious entrepreneurs ready to scale their impact enterprises. Participants in this high-value, high-intensity program have the commitment and motivation to do the work required to grow financial sustainability and social impact.  With Rise, you'll move forward with the guidance and coaching of seasoned entrepreneurs who are invested in your goals.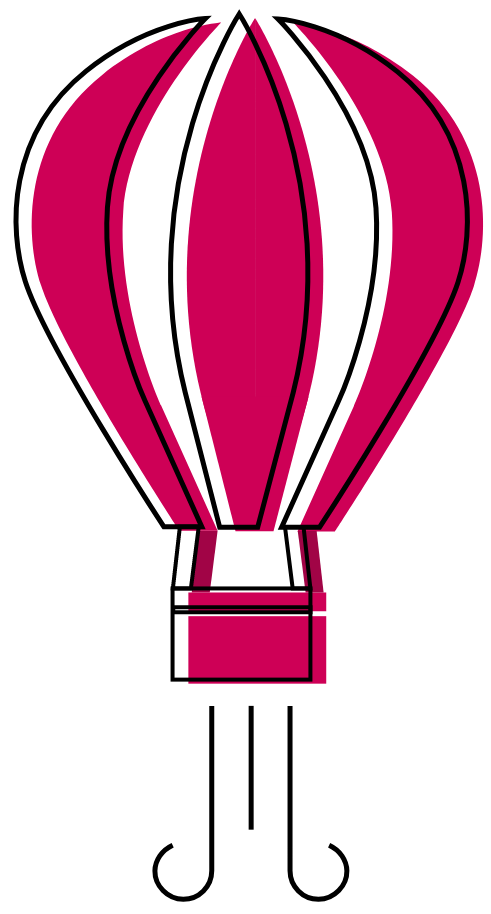 Revenue generated by
Rise enterprises
Ventures led by founders from underrepresented communities
1:1 coaching hours received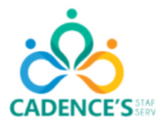 AJ Rainford launched Cadence's Staffing Services in 2018 with a partner to provide social service personnel to agencies within the social service sectors for developmentally disabled people throughout communities in Central and Western Ontario. When he joined the Rise program in 2021, Cadence was a fledging startup at early revenue. Over the first year in Rise, the company accelerated forward, reaching $1.2 million in revenue in early 2022.

$200/month + HST | No admin fees
Rise is an individual (not cohort-based) program EDGE offers to a small group of founders.  We carefully select participants who are ready to do the work to grow their ventures at an accelerated pace. 
Program participants have seen rapid growth of up to 450% — reaching financial sustainability for the venture and the ability to earn consistent income. To see this kind of success, we encourage ventures to commit to coaching for 6-12 months.
Rise at EDGE gave me the resources, guidance and support necessary to dramatically grow my business. The coaches keep me accountable and check in on my progress; this has been a huge factor in our focused growth. I can guarantee that my business wouldn't be where it is right now if it wasn't for this program. I've said it time and time again, EDGE is the best incubator I have worked with. Over the past 6 years I have been a part of countless programs/accelerators/incubators, and EDGE is unmatched.
Rise has been hugely valuable. The coaching has been fantastic. It has helped me to develop different ideas and execute more effectively. Talking to someone who has been there and been successful has been hugely empowering.
We began working with Kristel between Sept-Dec and look forward to the impact of this coaching relationship this year. She has been a delight to work with because of her empathy, allyship, and knowledge of our sector. As an entrepreneur herself, she is working with us on growth and revenue generation. Bringing Kristel onboard was a great decision.
I'd like to give a special shout-out to Kristel, Mark, Kim, and Noora for the support and encouragement they have given us. Their insights are so incredibly valuable, and our weekly meetings have really helped clarify our vision, mission, and action steps.
Edge mentorship has helped guide and focus what actions I needed to take to move forward in my venture. My Mentor has been key to keeping motivated and keeping morale up during difficult times. The Edge has provided opportunities (virtual market, workshops) for me to showcase my product.
I am confident that EDGE mentors and support staff are there when I need them. I reach out to the network when I need support. The resources EDGE brings to my attention are high value.
Rise is a 'doing program.' Program participants actively work on achieving the goals they set to grow their impact and revenue.
Coaching Framework for RISE Ventures
This framework forms the basis for the RISE coaching and growth strategy.
The work we do with each venture ensures sustainability in each area to support accelerated growth.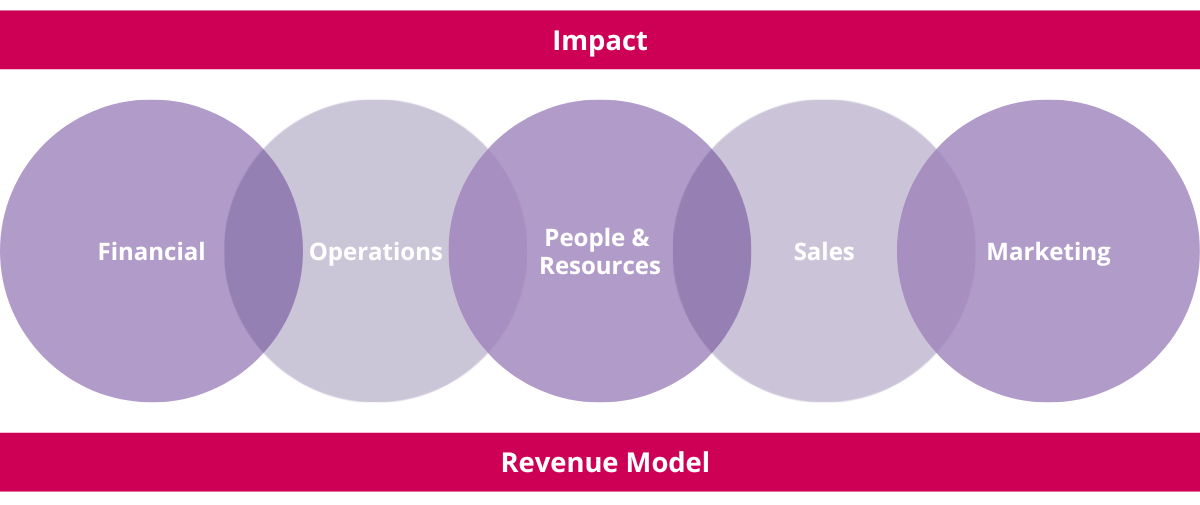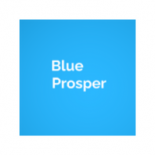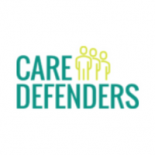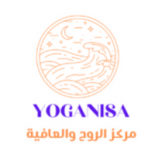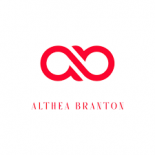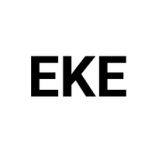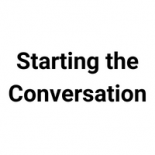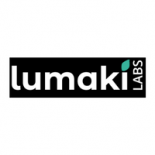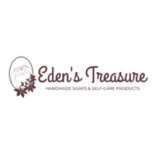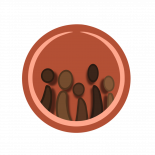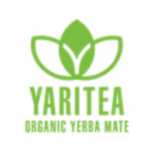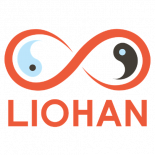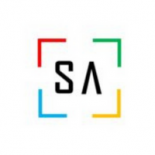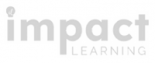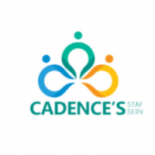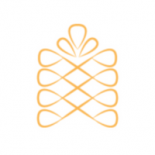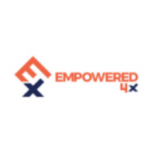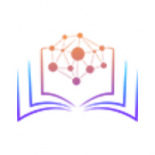 Darren Perlman and his co-founder Daniel Copeland brought their venture, Spotwork, to EDGE in early 2020 for help with their impact. They had just launched a platform to revolutionize often unfair temporary hiring business. Over the past 1.5 years, Spotwork has streamlined its impact to promote opportunities for inclusive hiring and addressed the growing skills gap. Along the way, they have acquired high-profile corporate clients to their platform and are currently upskilling over 35,000 users. Spotwork has developed into a sophisticated digital marketplace facilitating employers' direct access to on-demand flexible teams. It also supports inclusive hiring by connecting jobs to skills and training opportunities for marginalized groups in the existing labour market (including newcomers, Indigenous community members, and persons with disabilities).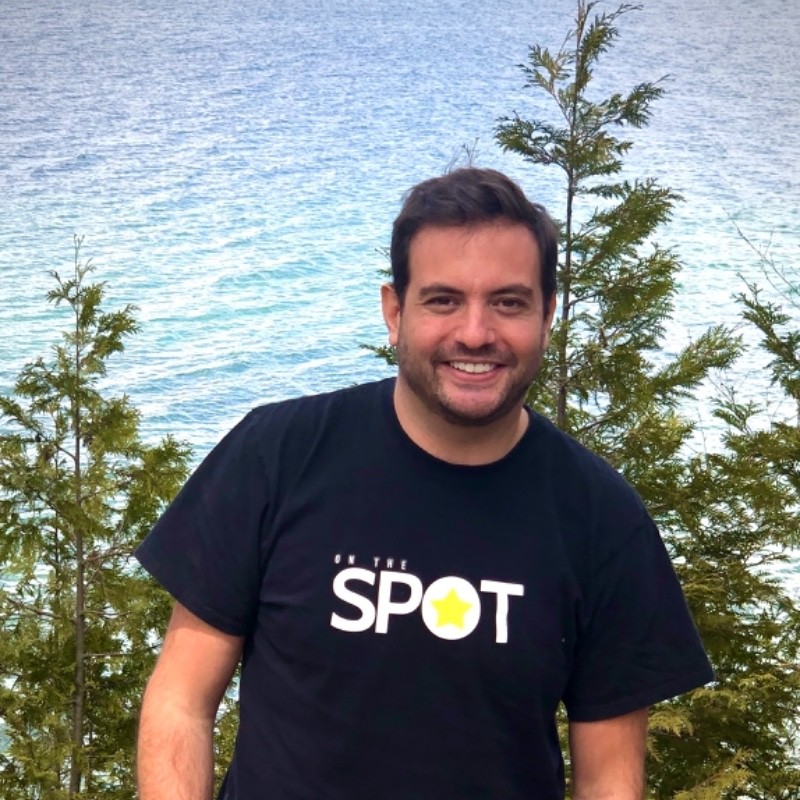 Darren & Daniel's Rise Success Story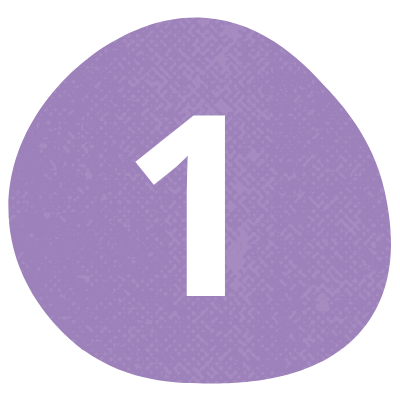 Application
You can apply to Rise anytime. Applications are reviewed monthly.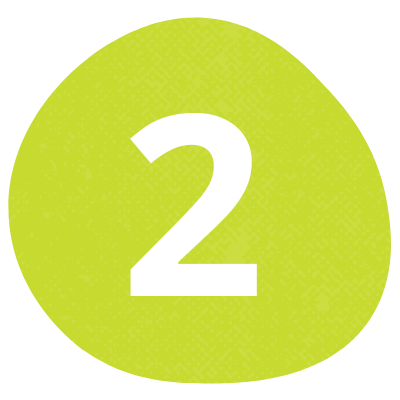 Review
The two-stage selection process involves a selection committee reviewing your written application and supporting materials., From there, you may be selected for a virtual meeting with the committee to discuss your goals and ask any questions you might have. We'll call you to notify you of your application's status.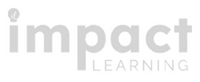 When Maya Saggar of Impact Learning came to Rise, her company had been earning revenue from online courses and support materials. With the support of the Rise operating approach and coaching team, Maya shifted focus, rebranded the company, and drove revenue up by more than 320%, ensuring the fiscal sustainability of this purpose-led business.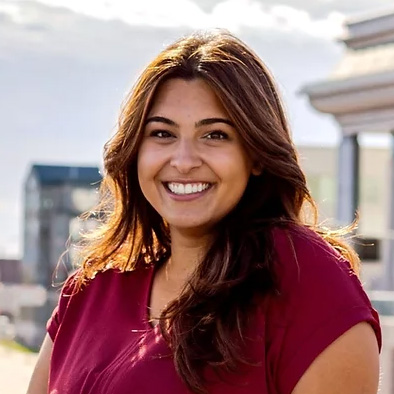 Maya's Rise Success Story
To accelerate your growth, you need to surround yourself with people who know what to do, can connect you to the people and organizations that will be instrumental to your growth, and have a proven history of building successful organizations. That is what Rise offers to its participants.
Kristel Manes
Accountability Coach
Mark Rodford
Impact Advisor Coach
Hanna Guerra
Digital Lead Generation Advisor
Lisa Kember
Business Development Consultant
Marisol Campos Navarrete
Social Impact Consultant
Dennis (Dony) Zaidi
Mentor

Since they joined the Rise program, Sunjit Khamba and Amanda Russell have worked tirelessly to grow their not-for-profit organization. JELLY Social is an initiative that empowers Black, Indigenous, and People of Colour (BIPOC) professionals and allies to help each other prosper. With the support of Rise coaching team and support resources, they have grown to more than 4,000 members and established a foundation for their financial sustainability through memberships, advisory services and sponsorship. They have also added an earned revenue stream, leading to better financial sustainability.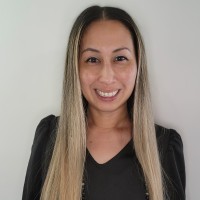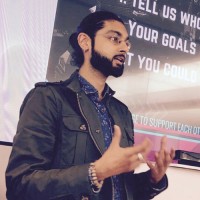 Sunjit & Amanda's Rise Success Story
Frequently Asked Questions