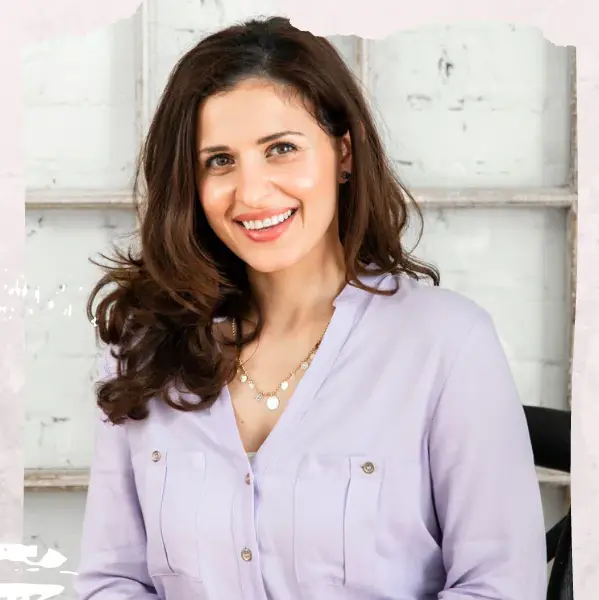 Noora Sharrab is the co-founder & CEO of Sitti Social Enterprise, an organization empowering refugees through employment. She is also a social entrepreneur and a non-profit leader. She co-founded an NGO in 2009 called Hopes for Women in Education to provide higher-education scholarships, skills training, and online language development (via Banaat Connect). She worked with United Nations agencies in Jordan for several years, focusing her efforts on education, international development, and relief services.
She has trained and worked with hundreds of refugees and served over 1000 refugees locally in the community. Her work with the refugee communities in Jordan pushed her towards fundraising and building a Women's Centre in the Gaza Refugee Camp in Jerash, Jordan. It employs over 38 full-time refugee women and men.
Areas of expertise: Social Impact, Social Enterprise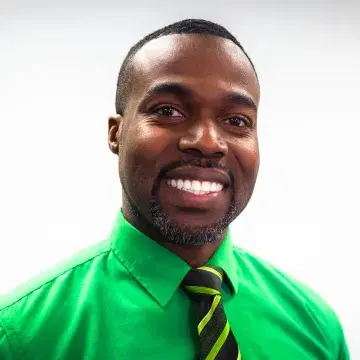 Sir Ryan-O'Neil Knight is an entrepreneur living in Brampton, Ontario, Canada. He is the founder of Detailing Knights and the current Chairman and President of the Afro-Caribbean Business Network (ACBN). Ryan works with ACBN to promote companies to become social enterprises.
Areas of expertise: Social Enterprises, Raising Investments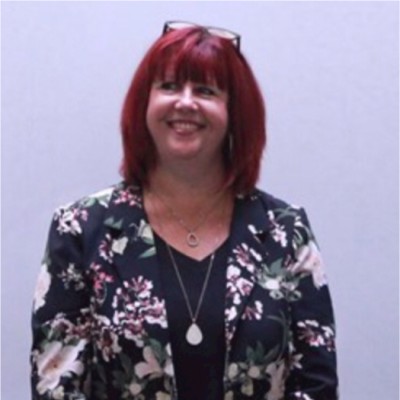 Kristel Manes works with the RISE ventures at EDGE to help them accelerate growth. She has a huge heart for startup founders and entrepreneurs born through her experience in owning and growing several small businesses and developing high profile community organizations. She is a seasoned advisor in the startup and accelerator space. A master networker, Kristel connects the dots to the people, programs and events that help our clients at EDGE grow.
With her natural ability to easily establish confidence and build trust, resolve conflicts, and motivate people to move forward, she has helped RISE social enterprises and impact ventures in the EDGE community grow revenue and impact, while strengthening the longevity of the venture.
Kristel Manes is the right coach to move RISE founders past their fear and take the right next steps to accelerate growth. With her knowledgeable in financial management including forecasting and budget management, she supports RISE ventures in revenue gains through funding and financing initiatives… as well as pure, focused business development and sales activities.
Areas of expertise: Strategic Planning, Forecasting, Business Development, Sales, Branding, Networking, Growth Strategies, HR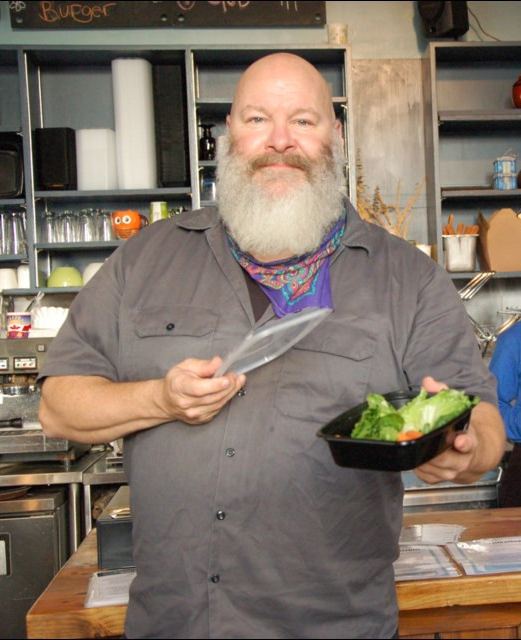 Mark Rodford supports RISE ventures primarily with Impact Models & Measurement. Mark is a serial impact entrepreneur and brings a lifetime of business, operational and board experience to EDGE. He has been a community builder and creative changemaker since he was eight, when he ran his first community event. Since then, his goal has always been to make contributions that would add to the fabric of the community that he lives in.
Mark's capacity for connecting with people in a meaningful way, coupled with an insightful world view, solidifies his inputs at the confluence between community and business. Mark consults on strategic planning, business development and branding, with community-oriented businesses and organizations. In addition to his entrepreneurial and consulting experience, he is an officiant, an emcee and public speaker.
Areas of expertise: Impact models, Impact Measurement, Strategic Planning, Business Development, Branding, Community Building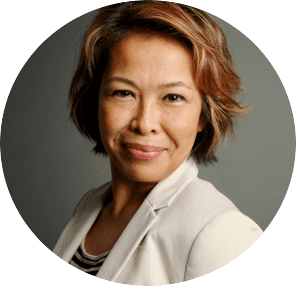 Digital Lead Generation Advisor
Hanna Guerra is a serial entrepreneur who has run ventures in the daycare, fitness, community, marketing services, and financial services sectors. She is a passionate leader who helps startups and entrepreneurs bypass their limited thinking and achieve their goals for venture sustainability and community impact.
She is known for being results-driven, solutions-oriented and straight talking – and her advice has helped our RISE ventures develop a predictable lead generation system that generates quality leads…THAT CONVERT. She is obsessed with sales funnels and workflows.
Hanna is a racialized entrepreneur who has never allowed herself or anyone else to set limits on her goals. She sets goals, develop strategies to achieve them and then goes after them – overcoming whatever obstacles arise. She is a proud horse owner and a martial artist for life.
Areas of expertise: Business Development, Digital Lead Generation, Workflows, Mindset Management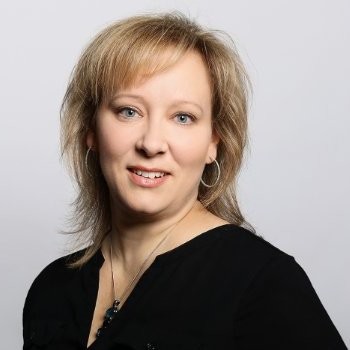 Business Development Consultant
Lisa Kember helps ambitious impact entrepreneurs grow a stable and financially sustainable venture. As a passionate champion for the entrepreneurial community, Lisa is a business growth expert with a coaching and advisory practice, runs training courses to help entrepreneurs optimize their business, and facilitates peer advisory programs for established founders and CEOs.
Lisa has been an entrepreneur throughout her career, running marketing, public relations, personal development, property management, and real estate investment companies. She built a company that doubled in size each year for several years running. She grew another company to over 120,000 customers in 5 years through strategic partnerships that generated close to $36 million in annual business. And since she began coaching in 2017, Lisa has helped 18 companies successfully grow up to 400% annually, resulting in the acquisition of two of these ventures.
Apart from her practical experience, Lisa holds a BA in Honours English from the University of Waterloo, a marketing practicum from Ryerson University, and a Resource Development Diploma from Sheridan College.
Outside of work, Lisa is an adventure seeker – she has swam at the foot of the Zambezi, camped with bears in Northern Canada, pulled leeches off her leg in backwoods rivers, eaten caterpillars, biked long distances, paddled boarded Ontario lakes and rivers… and she still can't keep up with her 10-year-old son. But ask her what her greatest adventures have been and she will tell you it has been her entrepreneurial endeavors.
Areas of expertise: Business Development, Sales Skills, CRM, Lead Generation, Marketing, Public Relations, Media Relations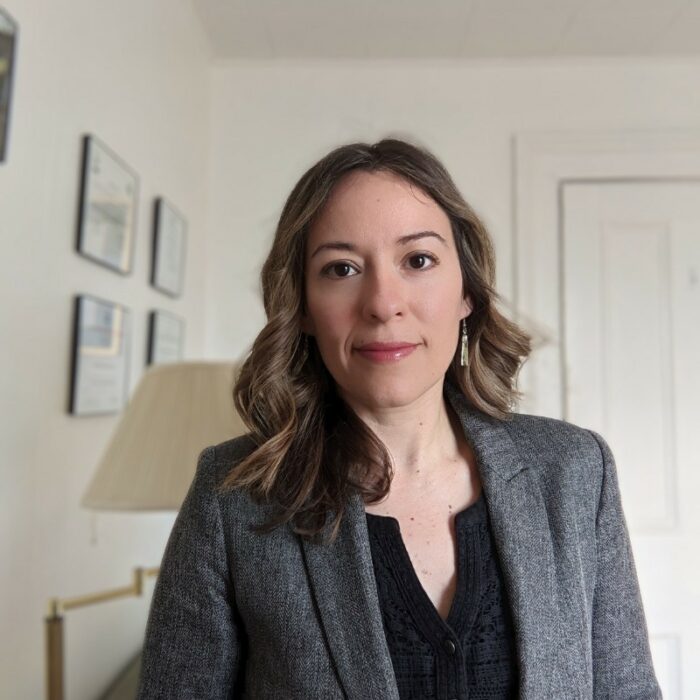 Marisol is an Indigenous research expert with 20 years of experience. She has designed and led research and projects on social innovation and sustainable development across territories, cultures and sectors. Her approach fosters cross-sector collaboration and intercultural dialogue that promotes innovation and the co-creation of solutions specifically addressing the needs of local communities.
Marisol has developed social impact and revenue generation strategies for various organizations. Her expertise lies in curriculum design for social enterprises, intercultural collaboration, Indigenous grounded methodologies and alternative approaches to entrepreneurship.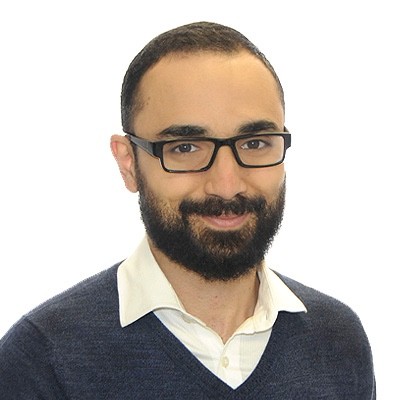 Yaman Al-Nachawati is passionate about building data-informed, impact products. He co-founded Link Mental Health, an award-winning sustainable software social enterprise.
He has technical data analysis and management experience in the nuclear, renewable energy software, and healthcare space. He is a Project Management Professional (PMP) with a Lean Six Sigma Green Belt and B.Eng. He has held product manager roles at EQ Care, and Telus Health Management. He is currently a Senior Product Manager at LogMeIn.
Areas of expertise: Data-driven Impact Products, Social Enterprises, entrepreneurship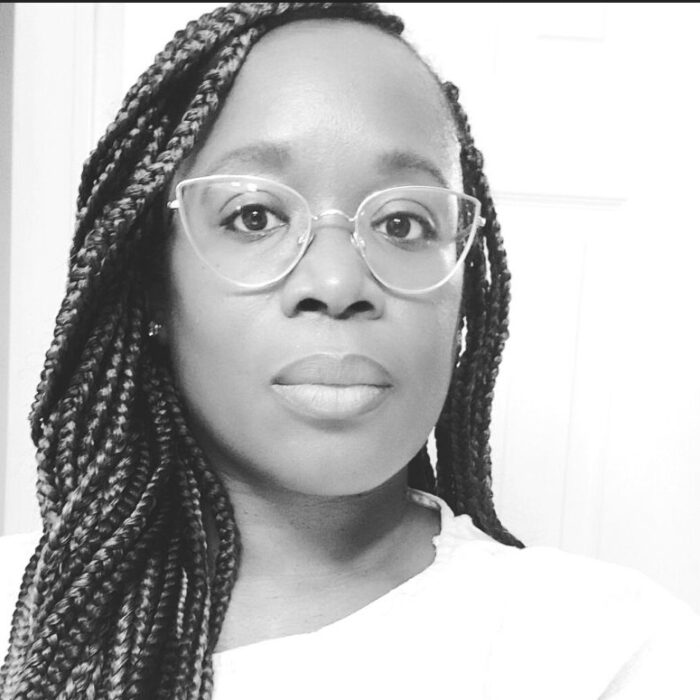 Dwania Peele is the Founder of Canadian Small Business Women. As an Author, Public Speaker, Business Strategist and Entrepreneur, Dwania continues to impact the entrepreneur community. She has spoken as a keynote speaker and panellist at numerous events across North America. She has spearheaded the success of tens of thousands of entrepreneurs via workshops, conferences and seminars over the past nine years. Dwania was awarded The Alumni Ambassador Award from the University of Windsor, the Top 40 under 40 Award from the Brampton Board of Trade, the IWAA Entrepreneur of the Year Award and the Top 100 Black Women to Watch in Canada Award, to name a few. Dwania continues to champion the success of entrepreneurs in her new books The Power Within: Inspiring Stories of Female Immigrant Entrepreneurs and Voices of Strength: Inspiring Stories of Female Entrepreneurs.
Areas of expertise: Community building, Startup Advisor, Business Strategy, Leadership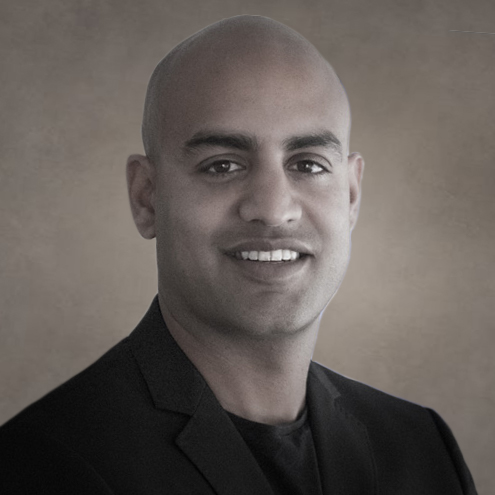 Dennis (Dony) Zaidi is Managing Director of Checkmate Capital, a California-based venture capital and private equity firm. Dennis is also a seasoned entrepreneur and advises a diverse portfolio of startups on corporate finance and capital structure. He is an official advisor to the Holt Accelerator and Lozard Institute Startup Incubator.
Before joining Checkmate, Dennis architected three successful exits, including his work as managing partner of Balsam Lake Green Energy, a 6MW solar energy facility in Ontario, Canada, that sold to Panasonic-sponsored private equity firm Coronal Group.
Dennis is a passionate live long learner.He studied at Harvard Business School (Negotiation Mastery), Oxford's Saïd Business School (Fintech), and has completed an Executive Master's degree (MSc) from HEC Paris in Innovation and Entrepreneurship, currently ranked the #1 business school in the world for executive education.
Areas of expertise: Raising Investment Capital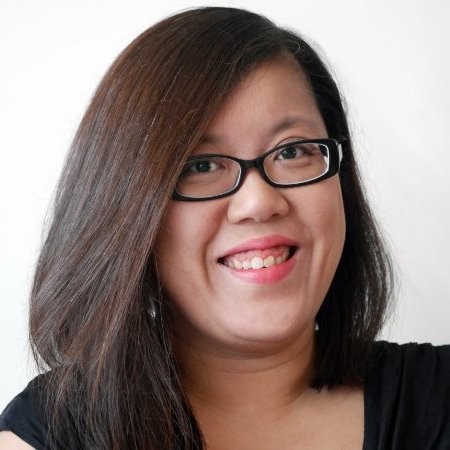 Leslie Wu is an editor with 20 years of progressively senior editorial positions in consumer and business publications across print and digital platforms throughout North America, Asia and Europe. She has faculty experience across two different programs and faculties at Sheridan College: Creative Writing & Publishing (FHASS) and Journalism (FAAD).
She is extensively involved in the professional journalism and writing community, including vice-president of marketing of the Professional Writers of Canada Toronto Chapter, region three co-director of The Association of Food Journalists, and member of The International Association of Business Communicators and The Canadian Freelance Guild.
Areas of expertise: Copywriting
Active: 2021 to 2022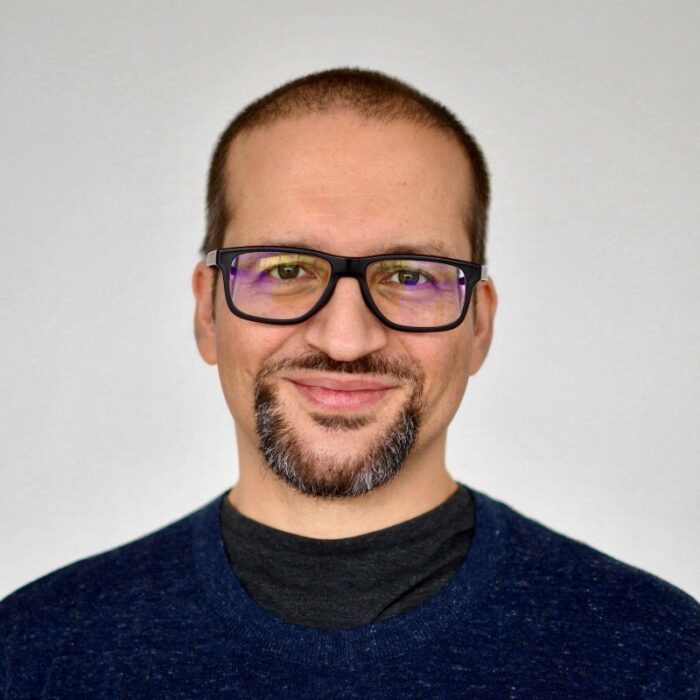 Hugo Breton helps business leaders thrive in acquiring new clients, avoiding burnout and creating a culture that attracts, retains, and develops top talent.
He has over 20 years of experience and a proven track record as an entrepreneur, project and product manager, and leader in technology. He was a former team lead for Riot Games, an agile practitioner at Citibank and a project manager at McKinsey & Company. He is currently a Certified Business Coach and Managing Partner at ActionCOACH Halton.
Areas of expertise: Video Gaming, Technology, Professional Services