Announcing the Summer 2022 Cohort of the EDGE Social Impact Catalyst powered by RBC Future Launch.
---
Posted on May 20th, 2022
When young people build relevant and meaningful solutions designed for their communities, they're more likely to have an impact that ripples across our region and beyond. At EDGE, we are thrilled to welcome 11 new ventures and 16 youth leaders to our latest cohort of Social Impact Catalysts powered by RBC Future Launch.
Over the next 12 weeks, these mission-driven founders will explore the social, economic, and political systems their ventures will have to navigate (and potentially transform!). They will gain practical skills and tools to validate and develop their climate solutions.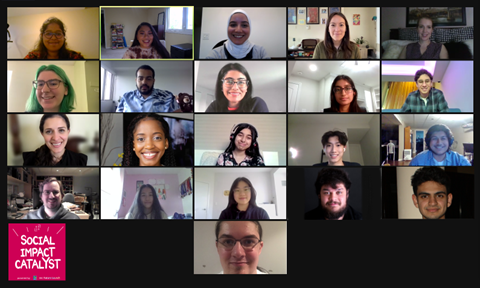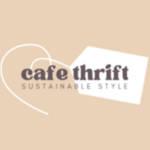 Cafe Thrift | Vuyile Motsa
Cafe Thrift aims to provide an affordable shopping experience while promoting the importance of up-cycling and sustainability within their clothing and accessories. Sustainable options are frequently overlooked by those struggling financially due to a lack of affordable options. Café Thrift will be the exception, sustainable fashion made accessible. 
Refilly is on a mission to eliminate the empty shampoo/body wash bottles hitting landfills daily, causing a rise in emissions and waste. Their refill system reduces the production and shipping of personal hygiene products using bottles by offering refill stations where customers can purchase and refill their current products.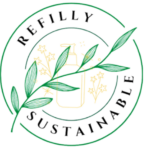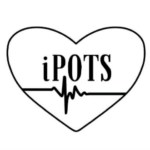 iPOTS (Improving Postural Orthostatic Tachycardia Syndrome) is a not-for-profit organization that supports those that struggle with POTS. POTS negatively impacts the autonomic nervous system, and while there is no cure, it can be managed to improve a patient's quality of life. iPOTS provides resources for caregivers, friends, family, and medical professionals, enabling them to understand how to support someone living with POTS effectively.
Ecosion | Saihaj Shoker, Lybao Thanprachanh-Han and Rose Rong
Ecosion is a second-hand clothing store that upcycles clothes to reverse the effects of fast fashion. Located in the GTA, Ecosion service sells sustainable clothing and repurposes used clothing to eliminate fast fashion trends while providing youth with various roles to drive change in the fashion industry.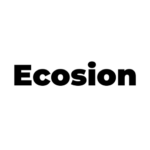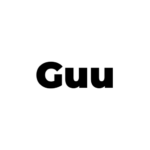 A new perspective on the video game industry, meet Guu. Guu is a 3D puzzle-platformer video game that utilizes science to repair the environmental damage caused on Earth. The video game features Guu, a ball of goo that can re-write his DNA to spawn into any plant or animal of choice as he navigates through a post-apocalyptic world. As players progress through the game, missions are received through an A.I. computer to utilize Guu's special abilities to convert desolate wastelands into lush ecosystems.
Artem Ipsum Inc. | Felipe Bohorquez Alvarez, Santiago Bohorquez, Julissa Quispe and Joshua Gutierrez
Artem Ipsum Inc. aims to be a refuge for inexperienced creatives offering custom, sustainable and innovative solutions to Ontario and planet Earth. Artem Ipsum believes youth hold power needed to shape a better world. They are committed to offering young creative professional opportunities to make a difference and redesign a better and more sustainable future through art.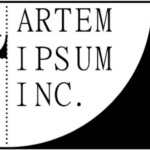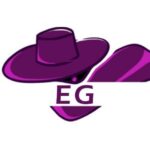 Enygma Games | Thomas Soares, John Muia, Hamzah Kashmiri and Benjamin Dookhram
Enygma Games is a 2D platformer adventure game on a mission to spread awareness about the deterioration of the environment due to modern society's lack of concern for our world. Enygma's gameplay provides insight into the world's current and future environment to provide its players with the knowledge of how they can improve the environment and minimize climate change. 
Inspo is an AI-powered social connectivity app that provides an accessible community for caregivers. Inspo helps reduce feelings of stress and loneliness, ultimately promoting a better quality of life for caregivers. Inspo is available to download on the Apple App Store and Google Play Store.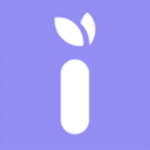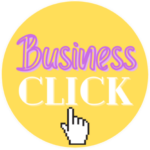 Business Click | Zahrah Ahmed
Business Click is a student-led organization supporting the post-pandemic restructuring of businesses and not-for-profit organizations. Business Click supports sustainability through initiatives like personalized business and non-for-profit web finders and mentorship programs. 
Andrew plans to make a game which explores marginalized characteristics more deeply. This game would let representation unfold gradually, letting players become invested in the characters before asking them to think about such possibly heavy topics. The minimum viable product would be a traditional visual novel, with player-driven choices to drive engagement while interacting with non-human characters.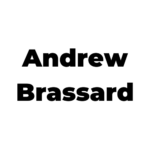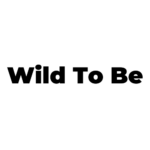 Wild To Be | Hannah Rayner
Wild To Be is a clothing line that uses humorous and uplifting messages and unique illustrations to spark conversations between acquaintances returning to in-person school or work. As we transition back to in-person activities, some struggle socially to open themselves back up to the community. Wild To Be provides an easy conversation starter to help avoid awkwardness when transitioning from online to in-person.
The EDGE Social Impact Catalyst powered by RBC Future Launch supports youth entrepreneurs with mentorship, expertise and funding as they develop solutions to community challenges. For more information visit the program page or reach out to us at edge@sheridancollege.ca