EDGE Impact Profile Stories – Brown Citizen Circle
---
Posted on May 30th, 2022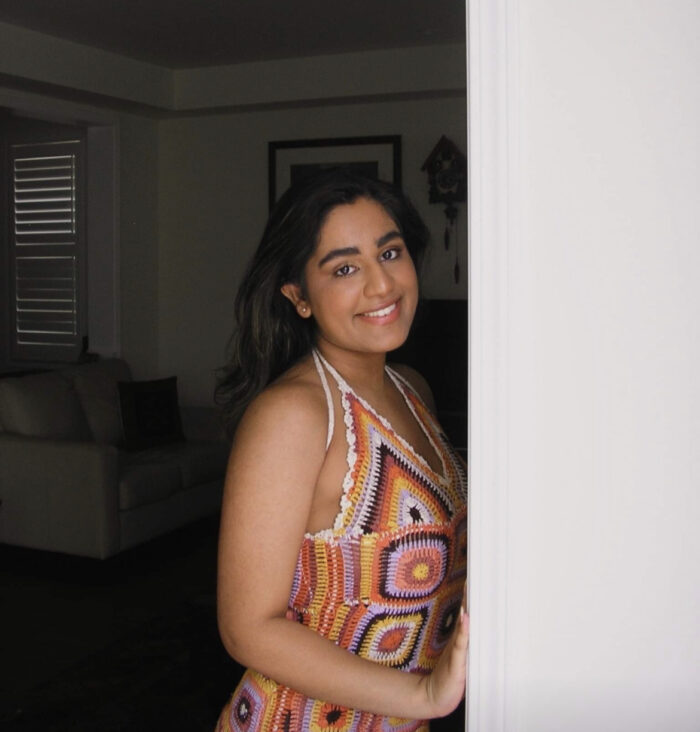 Ashwini Selvakumaran never imagined the possibilities that a single email could bring.
In early 2020, while pursuing an undergrad degree at a university in the Greater Toronto Area, she wrote a reflection about her lived experiences facing racism in Canada. To her surprise, Selvakumaran received a low mark on the paper and faced pushback from her professor.
"My professor said that 'there was no racism in Canada' and didn't believe that what I wrote was the truth," recalled Selvakumaran. "
It was at that moment when I realized that many of my peers have faced a similar struggle, and that voices of youth from racialized and underrepresented communities have been suppressed." 
From that painful experience came the concept for the Brown Citizen Circle (BCC). Selvakumaran developed the idea of a non-profit organisation that would elevate underrepresented voices in Canada with a focus on BIPOC youth. BCC's mission is to vocalize and amplify the lived experiences of racialized youth, while increasing the avenues for stronger allyship. BCC is committed to hosting events that are capable of engaging different communities in advocating for BIPOC lives.
But there was one major obstacle – Selvakumaran had minimal funding to get her idea off the ground. That's where an email from EDGE, Sheridan's Entrepreneurship Hub, made the difference.
After joining EDGE's email list, Selvakumaran received a request from EDGE inviting her to apply for EDGE's Social Impact Catalyst powered by RBC Future Launch – a program for aspiring young changemakers that provides the skills, knowledge, and connections necessary to turn an idea into a venture.
Once accepted into the EDGE program in summer 2021, Selvakumaran was provided the resources to bring BCC to life.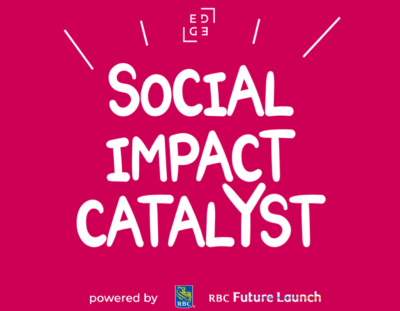 The program offered initial honoraria for the venture to get started, as well as entrepreneurial skill workshops, access to mentors and non-profit specific legal advice. It also gave the young entrepreneur the tools needed to assess risks and strategies, as well as the overall business and legal landscape the organization would face.
"When I started Brown Citizen Circle, the goal was to provide a platform for racialized and marginalized youth to use their voice without being shut down. I wanted to give others the tools to become stakeholders in institutional decision-making," said Selvakumaran. "EDGE provided me with the basics I needed to start the organization and understand how I could monetize BCC's work while staying committed to our broader community impact."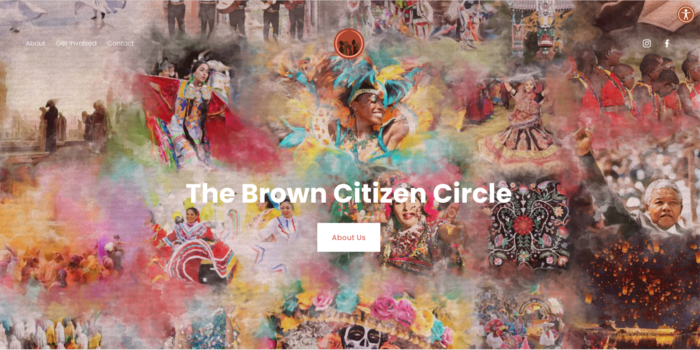 Selvakumaran's experience working with EDGE helped propel her organization to quickly facilitate events and discussions for underrepresented communities.
Initially, BCC's focus was on building a virtual event platform to validate the voices of racialized and underrepresented youth, allowing them to tell their stories and celebrate their communities. One of BCC's events included a climate activism panel that consisted of four racialized activists taking part in open, intersectional dialogue about environmental justice and Canada's contributions to climate action.
Further BCC events have included a case competition for youth to provide policy proposals and solutions on topics such as climate action and reduced inequalities, which were then sent as recommendations to the House of Commons. Indigenous communities have also been represented through a reconciliation circle titled 'Reunite the Divide', and an open mic event where Indigenous-identifying youth shared their stories.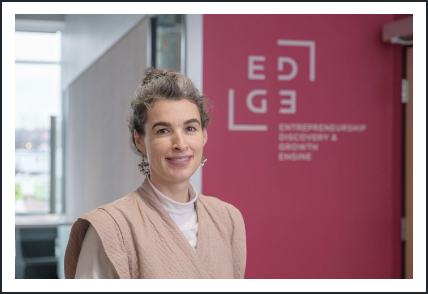 "We are very proud of the impact that Brown Citizen Circle has made in our community," said Renee Devereaux, Director, Entrepreneurship and Changemaking at EDGE. "It is a pleasure to work with young entrepreneurs like Ashwini who are creating change while successfully starting their ventures. We can't wait to see what's next for Brown Citizen Circle."
Selvakumaran and Brown Citizen Circle continue to access EDGE's services, including enrolling in its Rise program, which provides support to accelerate revenue generation and growth for supported ventures. BCC continues holding consultation sessions by youth and for youth while beginning to partner with community and industry partners on workshops, training and toolkits that set Equity, Diversity and Inclusion targets based on a youth perspective.